We are humbled to work with a growing list of clients

An innovative services platform
Work with the best Salesforce talent in the country, using a flexible service model that simply doesn't exist anywhere else.
Here to help you succeed
We are 100% focused on excellence in providing tech services for Salesforce and its ecosystem. We live and breathe it every day, without distractions.
An extension of your team
Delegates are true partners who work with you to achieve your strategic business objectives. They work tirelessly to get more done, faster, and accelerate your career.
Fun to work with
Collaborate with energetic, creative, and analytical professionals who want to make your life easier and help you succeed.
No SOWs
You'll never be surprised with our fixed rates and flexible terms of engagement.
How do we do it?
Work with the right people with no strings attached
We identify your needs and match you with the right talent. You engage in a fast and flexible working model that gets the job done.
Work with best-in-class, pre-vetted, US-based Salesforce talent
Our Delegates are all masters at Salesforce and the myriad technologies that integrate with it. Working with Delegate means you'll never have to worry about Salesforce ever again.
Bringing in Delegate as a team of external experts, who can say here is what is not working and here is how we can make it better, was very valuable. It gave us more momentum to get this across the line.
The Delegate resource has been critical, allowing us to maintain our abilities and capabilities. That's why they've been a trusted partner for over three years now.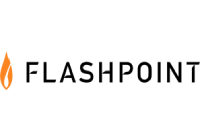 I like to say that Delegate is my premium support package for Salesforce. There's always seasonality with the ebbs and flows of our business needs, and the flexible model Delegate offers is truly a game-changer.
What we like is that they have really good, skilled developers who also have good interpersonal skills. They know not just what we need done but why and how to do it in a better way.
Your success means everything
Delegate has created a high-performance center for the top Salesforce experts in the country.
Flexible engagement model allows Delegates to work remotely from anywhere
Aligned incentives help Delegates take more control of their income, work-life, and development
Improve your skills & work on a different project
Be part of a supportive & diverse community
I love the flexibility. There's a high level of autonomy because we do our jobs and do them well.
There's a certain caliber of individuals that join this team – which enables a high level of trust.
People here care about each other. We love seeing our teammates and clients be successful.
Never worry about Salesforce ever again.
Out with the old, in with the new. Partner with us.